Hunter Biederman, aka The Frisco DWI Attorney has once again written a great preview of a Collin County race. His original article can be read on his blog, The Frisco DWI Attorney & Lawyer Blog.
Bill
========================================
The Race for Collin County's 219th District Court

Posted on October 31, 2009 by Hunter Biederman
The Frisco DWI Attorney & Lawyer Blog
This election cycle, the 219th District Court has an opening. Judge Curt Henderson has announced that he will not seek re-election. Until recently, there was only one candidate, Scott Becker, actively campaigning for the bench. It was rumored that Greg Willis would run for the bench, however, he has announced plans to become the next district attorney. On Friday, a new candidate, Angela Tucker sent out a press release, stating her plans to run for the 219th. Angela previously entered the race for Collin County Court 3, but changed her plans to seek the district bench instead.
Here are the candidates:
SCOTT BECKER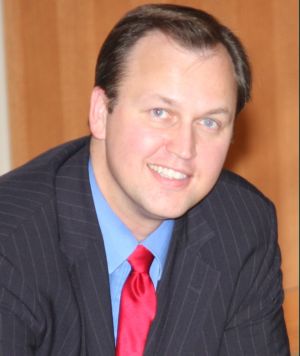 Scott Becker is a current prosecutor with the Collin County District Attorney's Office. He serves as a felony prosecutor handling cases ranging from drug cases to murder cases. Prior to his time as a prosecutor, Mr. Becker had his own law practice handling criminal, civil, and family law cases.
Scott has gained the endorsements of the Collin County Deputies Association, the Plano Police Association, the Frisco Police Officer's Association, the McKinney? Police Association, and the Allen Police Association.
Mr. Becker told us, that "throughout my career I have enjoyed serving the community through the law; first in private practice with individual clients, and now as an assistant district attorney serving the community on a broader level. Now I feel the next place I can serve best is from the bench. Having handled so many different types of cases both criminal and civil, from each side of the bar, I have gained valuable perspective on the importance of making sure everyone who enters the courtroom feels the judge handles their issues professionally, and they were treated equally under the law. "
Mr. Becker lives in McKinney? with his wife Jana and their two children.
More information about Mr. Becker can be found on his website www.BeckerForJudge.com.
ANGELA TUCKER
Angela Tucker has practiced both civil and criminal law. After spending four years as an Assistant District Attorney, she opened her law office and currently is a partner in a local firm.
Mrs. Tucker has stated she is, "committed to representing the people of Collin County by serving as the next Judge of the 219th District Court. To maintain high legal standards, it is imperative that we elect judges who have a strong work ethic, high moral standards, and diverse experience."
Mrs. Tucker lives in McKinney? with her husband and two children.
Mrs. Tucker has told me that she will have a campaign website up soon. Once it is up, I will post it here.
Full disclosure notes: I am, and have been a supporter of Scott Becker for his election bid. I cannot say enough good things about him and believe he would be a great judge. I even designed the website for his campaign. However, Angela Tucker is a great attorney and an wonderful individual as well. With two great candidates in this race, Collin County can't lose.
Hunter Biederman is a DWI / Criminal Defense Attorney in Collin County. He publishes his blog (www.friscodwilawyer.com) which focuses on the Collin County and Texas legal system. He can be reached at friscolaw@gmail.com or (888) DWI-FRISCO.
1 comment
Comment
from: Collin County Citizen [Visitor]
I'd like to express a concern about judges receiving the endorsement of law enforcement associations.

First, Collin County judges have general jurisdiction - meaning they hear everything from criminal matters, civil lawsuits, tax cases, divorce and suit affecting parent/child relationships. The docket of Collin County's district judges is very diverse and complex. Only a small percentage of each judge's docket includes criminal cases. If this were Dallas County, then judges have very specific areas over which they preside. It's important to remember this.

Secondly, law enforcement associations tend to look to a single pool of candidates - the DA's office. Most law enforcement officers only know attorneys in the DA's office as they work closely with them in the preparation for trial and prosecution of alleged criminals. It would be unlikely that the 'movers and shakers' of a law enforcement association would have any knowledge about the county's best litigators, family law attorneys, or any other area of practice save criminal law.

Thirdly, I have a real problem with law enforcement associations endorsing candidates before the filing deadline. They don't even know exactly who will be running. They just find the roughest and toughest prosecutor running for judge and then endorse them carte blanche.

Now, this being said, I support Mr. Becker, and I can't blame him for touting his endorsements. But, the premise of law enforcement associations endorsing candidates without knowing who is running and rarely, if ever, endorsing anyone for any other credential other than tenure in the DA's office, gives credence to the notion that these groups have severe bias and shouldn't be the only factor that voters consider when voting for or against a candidate for a Collin County district court.
11/03/09 @ 04:37
Comment feed for this post
Comments are closed for this post.